Food Wrapping Paper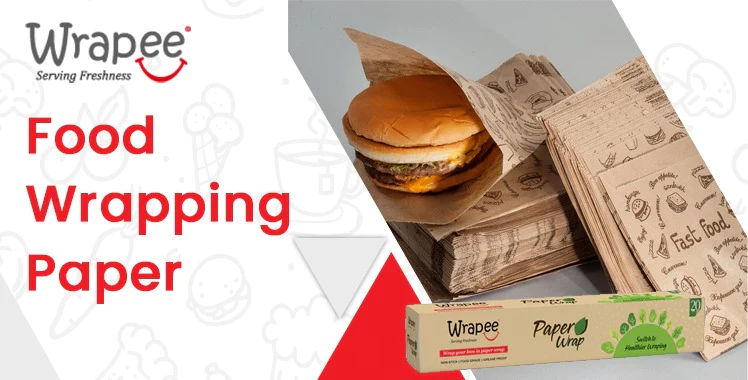 If you are looking for an environmentally friendly and innovative way to wrap your food, then this food wrapping paper is for you. It is a great alternative to plastic wrap and foil, and is recyclable and biodegradable. It also has a pleasant aroma and feels like cloth, making it great for wrapping baked goods.
Wrapee Food Wrapping Paper
You don't have to be concerned about bleach coming into contact with your delectable cuisine! Our chlorine-free, food wrapping sheet is made from food grade materials.
LINERS THAT ARE GREASE PROOF CAN HANDLE ANY FOOD
Our food wrapping paper can stand up to the greasiest food items or picnic foods, like french fries and hamburgers. They're also fantastic for cookies, brownies, and cakes in the oven.
HEAVY DUTY LINERS ARE CAPABLE OF WITHSTANDING HEAVY MEALS
In the face of heavy pretzels or brownies, other parchment squares may fall apart. Our grease-resistant wraps can handle even the heaviest burgers and pizzas.
MAKES YOUR FOOD APPEAR BETTER
Our food wrappers look good to give your food a good feel. They provide your food with a stylish, decorative touch that might help you stand out from the crowd!
Each sheet is microwaveable and measures 12 inches square.
Wax paper works nicely with stickers, so you can wrap, glue, and warm sandwiches with only one piece of paper.
Paper is a tough material that can withstand moist meals.
It's possible to make piping bags using it.
Perfect for greasy items like french fries, cutlets, sandwiches, burgers and other favourites.
Perfect for 9-inch food baskets in a large size line with just the right amount of overhang.
Wrapee Food Wrapping Paper Roll
Wrapee Multipurpose Food Wrapping Paper Roll, also known as food wrapping sheet, is ideal for wrapping everyday foods such as chapatti, paratha, bakery items, burgers, sandwiches, pizza, and other similar items.
The finest feature of this food wrapping sheet is that it keeps food clean for a longer amount of time because it is eco-friendly and has a paper size of 20 metres by 280mm in width.
The non-toxic food wrapper material is offered in Plain White. The roll of this food wrapper can easily be reheated in the microwave. Burger wrapping paper, sandwich wrapping paper, and roti wrapping paper are some of the other names for the paper roll.
Advantages of Wrapee Food Wrapping Sheet
Moisture-balancing and non-stick.
Hot food can be directly packed in it.